UI Design

Adjusting the bar-graph values.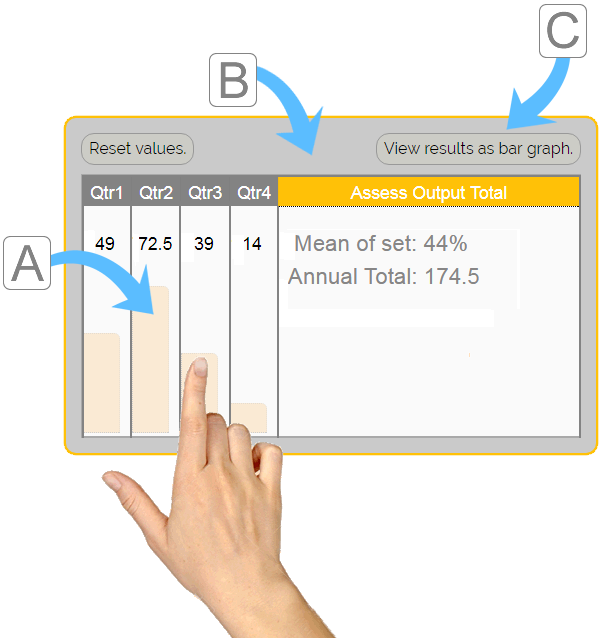 Inspired by the final look of the bar-graphs, I decided to further the project to develop an input UI. Once selected, the input UI will adjust the bar-graphs without having to edit the HTML.
A:
Either using the mouse or a touch screen device, select the bar-graph value by adjusting the height of the tool tip proivded.
B:
Once all four input values have been entered, then select "Assess Output Total".
C:
To view the data as a responsive bar-graph click "View the results as a bar graph", and your web page will be updated.